Armadillo Car Stickers and Decals
Love them or hate them, armadillos are tough, cool little creatures. With their leathery armor and their sharp claws for digging, some homeowners are not big fans, but if you cherish these funny little guys, we've got several cool armadillo sticker designs to use on your ride.
Armadillo Car Stickers and Decals
Whether your school mascot happens to be an armadillo or you just find them cool or unusual, if you like armadillos then you've come to the right spot. We have a number of armadillo stickers and car decals that can be applied to windows, cars, walls or any smooth, clean surface.
Our armadillo stickers and decals feature several different styles and design and while there are 20 different species of armadillo, there is only species in the U.S. called the nine-banded armadillo. This species of armadillo has some pretty cool defense mechanisms. When it feels threatened it will roll up into a ball, exposing only its armor-like shell. Another defense mechanism is its ability to jump 3 to 4 feet in the air to scare off predators. There are certainly a number of cool features on armadillos which is why some people love them despite others hating them.
With our armadillo stickers, we have some silly armadillos, some that are ugly and others that are just simple designs. Once you've selected your favorite sticker and decal design, you can then personalize it with text or clip art. Add your favorite armadillo pun to your decal or simply choose a color and size before ordering online.
Types of Stickers
Unsure if you should order a Die Cut sticker, a Single-Color Cut-Out Sticker or a multi-Color Cut-Out Sticker? This short video will give you examples and a quick overview on the different sticker types.
View Video Library
Our Customers Love Us!
Out of 11,840 Reviews for this Category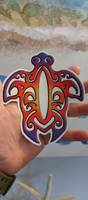 May 30, 2020
Really like that I can choose my quantity... I can order 1 or 2 or 59 if I wanted. The quality is there for sure. Shipping took no time at all... Even with the pandemic delays.
May 6, 2020
We named our RV and the sticker turned out perfectly. The how-to videos were very helpful. I highly recommend Carstickers.
May 1, 2020
Perfect size! Visible but not too huge. I've gotten other similar ones and this is the best size and color.
April 29, 2020
I am a designer for a Mardi Gras krewe and these are a couple of items that I use these stickers on. I have been using stickers for a few years now and just love the convenience of them....just peel and stick!!!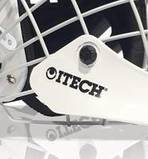 April 23, 2020
These clear stickers make some of the equipment I'm restoring look showroom new.. Love the premium look.