Hippopotamus Car Stickers and Decals
Whether you find hippos to be cute or just intriguing creatures, you'll love our hippopotamus car stickers and decals. Our hippo category has several fun designs and styles to choose from and can be personalized with your own text or clip art.
Hippopotamus Car Stickers and Decals
Hippopotamus may be a funny word that some might find difficult to say but hippos are quite intriguing creatures. Their name comes from the Ancient Greek word for "water horse", likely due to their love of water. And, while they do have to come up for air every few minutes, they can spend long periods of time in the water, even sleeping under water while coming up for air when needed, all without waking.
An ancient creature, the hippopotamus has few relatives in the animal kingdom since diverging from the whale species millions of years ago. While some may find them to be funny creatures, they are commonly referenced as an "angry hippo". This is because they are one of the most aggressive animals on earth and can be quite dangerous.
Whatever your reason for appreciating the monstrous hippopotamus, you will like our collection of hippo stickers and decals. We have several artistic designs to choose from with popular options like the detailed angry hippo design. The hippo stickers can be personalized with your own message or text and we have dozens of colors to choose from. Choose your favorite design, customize and order online.
Types of Stickers
Unsure if you should order a Die Cut sticker, a Single-Color Cut-Out Sticker or a multi-Color Cut-Out Sticker? This short video will give you examples and a quick overview on the different sticker types.
View Video Library
Our Customers Love Us!
Out of 11,840 Reviews for this Category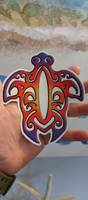 May 30, 2020
Really like that I can choose my quantity... I can order 1 or 2 or 59 if I wanted. The quality is there for sure. Shipping took no time at all... Even with the pandemic delays.
May 6, 2020
We named our RV and the sticker turned out perfectly. The how-to videos were very helpful. I highly recommend Carstickers.
May 1, 2020
Perfect size! Visible but not too huge. I've gotten other similar ones and this is the best size and color.
April 29, 2020
I am a designer for a Mardi Gras krewe and these are a couple of items that I use these stickers on. I have been using stickers for a few years now and just love the convenience of them....just peel and stick!!!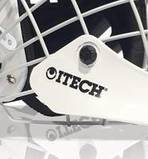 April 23, 2020
These clear stickers make some of the equipment I'm restoring look showroom new.. Love the premium look.