Llama Car Stickers and Decals
Llamas are adorable animals! Browse our selection of llama car decals and stickers to find the perfect sticker for your vehicle. We carry dozens of fun designs.
Llama Car Stickers and Decals
Originally from South America, llamas have been domesticated for thousands of years and can now be found throughout the world. They were first domesticated by the Incas and are still used today for hauling heavy loads and for their wool. When many people today think of llamas they tend to bring up one of their most notable features of being able to spit at predators or each other.
For those of you who either appreciate a hardworking llama or simply find them to be curious or funny animals, we have some great llama car decals and stickers for you. Our llama vinyl stickers come in a variety of styles and can be used either indoors or outdoors. The high quality vinyl material will last for years without fading or falling off.
You can also personalize your llama sticker and decal to add in a custom message, saying, name or other text of your choosing. Once you've personalized your llama sticker you can customize it by selecting a size and choosing one of dozens of available colors before ordering online.
Types of Stickers
Unsure if you should order a Die Cut sticker, a Single-Color Cut-Out Sticker or a multi-Color Cut-Out Sticker? This short video will give you examples and a quick overview on the different sticker types.
View Video Library
Our Customers Love Us!
Out of 11,840 Reviews for this Category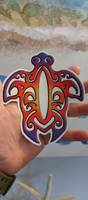 May 30, 2020
Really like that I can choose my quantity... I can order 1 or 2 or 59 if I wanted. The quality is there for sure. Shipping took no time at all... Even with the pandemic delays.
May 6, 2020
We named our RV and the sticker turned out perfectly. The how-to videos were very helpful. I highly recommend Carstickers.
May 1, 2020
Perfect size! Visible but not too huge. I've gotten other similar ones and this is the best size and color.
April 29, 2020
I am a designer for a Mardi Gras krewe and these are a couple of items that I use these stickers on. I have been using stickers for a few years now and just love the convenience of them....just peel and stick!!!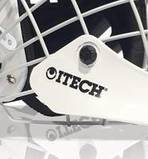 April 23, 2020
These clear stickers make some of the equipment I'm restoring look showroom new.. Love the premium look.