Shrimp Car Stickers and Decals
Love eating shrimp or just need shrimp stickers and decals for other reasons, we've got you covered. Our shrimp stickers and decals are made with high quality vinyl that can withstand harsh temperatures and weather conditions.
Shrimp Car Stickers and Decals
Did you know that there are over 2,000 different species of shrimp in the world? They are a very common sea creature found throughout the world's oceans. They are extremely popular as seafood and eaten in many countries. Because they are so high in protein while being so low in calories makes them a popular and healthy choice of nutrition.
Can't get enough shrimp? Whether you just love to eat shrimp, need shrimp stickers for education purposes, or are looking for shrimp stickers to use for commercial labels, we have just what you need. We have multiple shrimp sticker designs to choose from, each of which can be customized with different colors and sizes. Additionally, you can personalize your shrimp stickers and decals with your own text or clip art.
All of our shrimp stickers and decals are made with premium vinyl material that won't give way to extreme temperatures or weather conditions, making them perfect for any use either indoors or outdoors. Once you've selected your preferred shrimp sticker and decal design, you can use our online design tool to customize before ordering online.
Types of Stickers
Unsure if you should order a Die Cut sticker, a Single-Color Cut-Out Sticker or a multi-Color Cut-Out Sticker? This short video will give you examples and a quick overview on the different sticker types.
View Video Library
Our Customers Love Us!
Out of 11,840 Reviews for this Category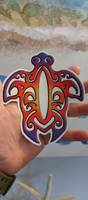 May 30, 2020
Really like that I can choose my quantity... I can order 1 or 2 or 59 if I wanted. The quality is there for sure. Shipping took no time at all... Even with the pandemic delays.
May 6, 2020
We named our RV and the sticker turned out perfectly. The how-to videos were very helpful. I highly recommend Carstickers.
May 1, 2020
Perfect size! Visible but not too huge. I've gotten other similar ones and this is the best size and color.
April 29, 2020
I am a designer for a Mardi Gras krewe and these are a couple of items that I use these stickers on. I have been using stickers for a few years now and just love the convenience of them....just peel and stick!!!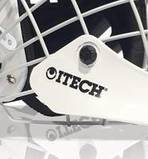 April 23, 2020
These clear stickers make some of the equipment I'm restoring look showroom new.. Love the premium look.