Custom In Loving Memory with Any Clipart Sticker
PRODUCT ID: t469
Saving Design...
Please wait while we save your design. Do not close this window or navigate to a different page.
Instructional Videos
Learn how easy it is to design a custom sticker on Carstickers.com! With our online tool, you can upload images, personalize text, add clipart, and even generate a QR Code.
Learn 5 advanced features that will make it easier to design a custom sticker: Updating product details, Using custom text placeholders, Curved text arcs, Variable data, and Images as backgrounds.
About The Custom In Loving Memory with Any Clipart Sticker
Losing a family member, friend or loved one is a tragic loss and can be difficult to move past. But you can keep them in your heart and thoughts with our custom "In Loving Memory" car decals and stickers. Using our website you can personalize this one-color transfer sticker by choosing an icon that represents your loved one. We have over 10,000 items to choose from in our clipart library.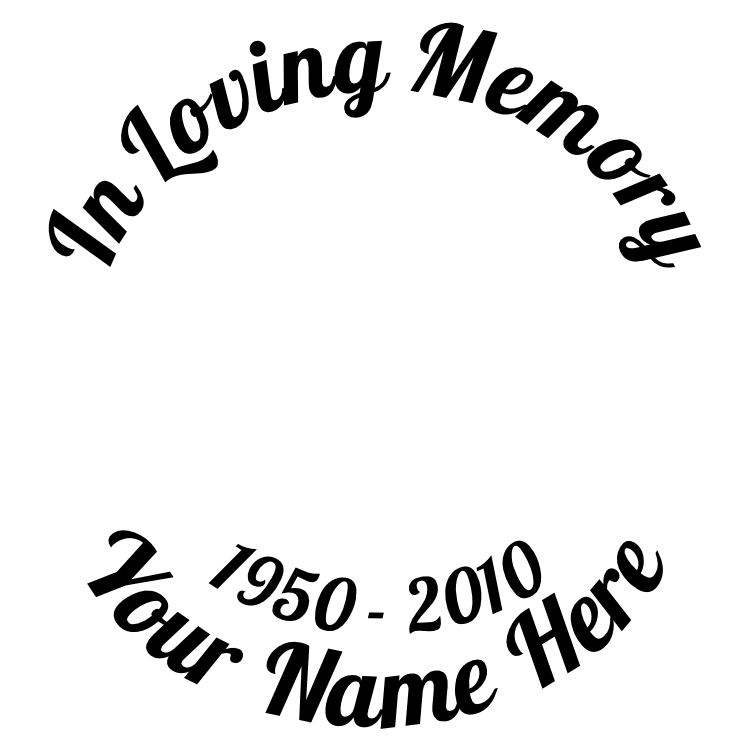 Our Customers Love Us!
Out of 97 Reviews for this Product
Thank you again carstickers.com, very satisfied with my order again! The stickers turn out perfect and stick well! Very durable, very high quality, will definetly order more from this site!
Thanks for helping me remember my Dad in a special way! The sticker came out great...as usual.
LOVE my sticker.. great job!I had a sticker similar on my car that just was sold. I browsed all over for a replacement for my new car and none was to be found. I was a bit hesitant ordering a custom... but it is PERFECT and I received it very quick! Great job.. I'll be back!!
Put it on in the cold and was rushing so there is some air bubbles but overall very happy with it this is my 3rd sticker custom made and it gets better everytime
Types of Stickers
Unsure if you should order a Die Cut sticker, a Single-Color Cut-Out Sticker or a multi-Color Cut-Out Sticker? This short video will give you examples and a quick overview on the different sticker types.
View Video Library