Apartment with Space Circle Parking Permit Sticker
PRODUCT ID: t203
Saving Design...
Please wait while we save your design. Do not close this window or navigate to a different page.
Instructional Videos
Learn how easy it is to design a custom sticker on Carstickers.com! With our online tool, you can upload images, personalize text, add clipart, and even generate a QR Code.
Learn 5 advanced features that will make it easier to design a custom sticker: Updating product details, Using custom text placeholders, Curved text arcs, Variable data, and Images as backgrounds.
Why Buy From Us
As the leading manufacturer of custom stickers, CarStickers offers a huge library of over 20,000 different designs. We help customers all throughout the United States and internationally to create unique sticker designs, each of which can be ordered as-is or customized with easy to use online tools. We offer over 40 different specialty material types, include free matte or gloss lamination on all orders, and provide superior customer service.
Apartment with Space Circle Parking Permit Sticker
Custom Apartment with Space Circle Parking Permit Stickers are the perfect way for you to monitor who parks in your lot! This versatile template can be customized to fit a variety of uses, including employees, schools, hospitals, apartments, special events and more. It's easy to change the design's text, fonts and colors. Our custom parking permit stickers are high quality, weather resistant and very affordable. They come in a variety of shapes, sizes, and materials. We offer free shipping, free lamination and wholesale pricing on bulk orders, so the more you buy, the more you save! Ordering a custom parking permit sticker has never been easier.
Our Customers Love Us!
Out of 11,840 Reviews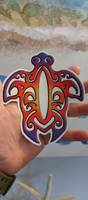 May 30, 2020
Really like that I can choose my quantity... I can order 1 or 2 or 59 if I wanted. The quality is there for sure. Shipping took no time at all... Even with the pandemic delays.
May 6, 2020
We named our RV and the sticker turned out perfectly. The how-to videos were very helpful. I highly recommend Carstickers.
May 1, 2020
Perfect size! Visible but not too huge. I've gotten other similar ones and this is the best size and color.
April 29, 2020
I am a designer for a Mardi Gras krewe and these are a couple of items that I use these stickers on. I have been using stickers for a few years now and just love the convenience of them....just peel and stick!!!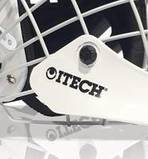 April 23, 2020
These clear stickers make some of the equipment I'm restoring look showroom new.. Love the premium look.
Types of Stickers
Unsure if you should order a Die Cut sticker, a Single-Color Cut-Out Sticker or a multi-Color Cut-Out Sticker? This short video will give you examples and a quick overview on the different sticker types.
View Video Library