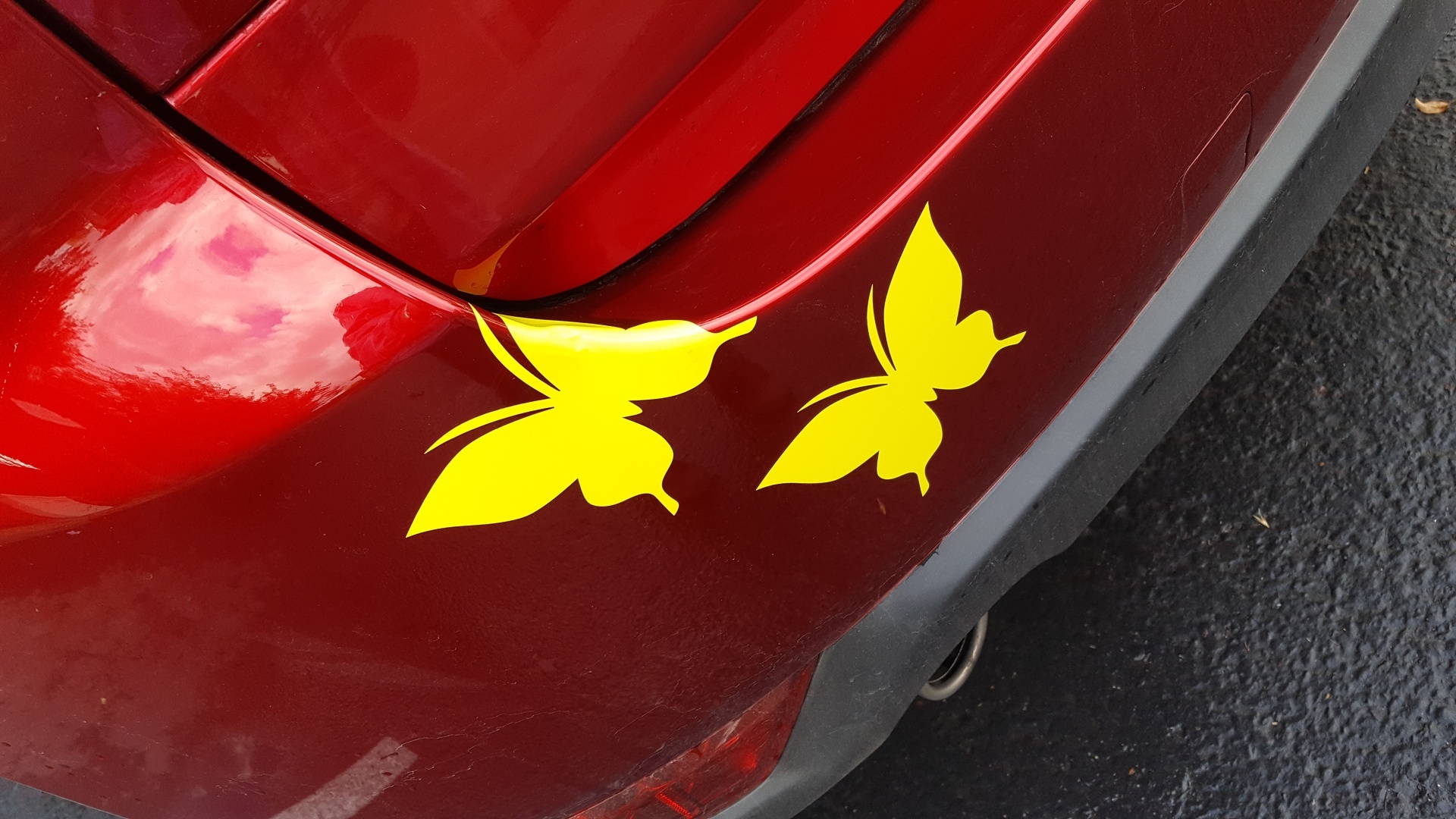 Jenny's review of Simple Sweet Butterfly Sticker
the job is easy to do, the stickers look nice. I love them.
Our Customers Love Us!
Out of 64 Reviews for this Category
July 2, 2020
I love your stickers. I have your butterfly stickers on my car, propane tank, mailbox and, now, on both of my rollators.
March 5, 2020
My new rollator, customized with butterflies from carstickers.com. I also have their butterflies in my car, propane tank and mailbox!
Feb. 27, 2020
I absolutely LOVE my BEAUTIFUL purple butterflies! They add that extra special touch that I was going for to my vehicle. A valuable piece of advice that I would give is to not apply them when you're in a hurry. I did that and ended up messing up portions of the stickers, BUT I love them so much that I ordered more. Take your time and apply them carefully! I am truly satisfied with my purchase.
Feb. 7, 2020
I had to decorate my car since it is white and looks like every other white car. Stickers on the door jams also. Just LOVE them.