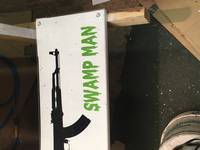 jacob's review of Medieval Castle Sticker
These stickers are better quality then most sites and I don't regret the purchases
Our Customers Love Us!
Out of 2 Reviews for this Category
If you've got an ego as large as mine, and you want the kind of eye-catching vehicle that brings constant comments, then CarStickers.com can give you that. From fast food drive-thrus to shopping parking lots, and nearly every place I go, these cosmetic additions pop and draw compliments. The quality of materials is unsurpassed. The precise cutting gives exactly what the site claims. CarStickers.com not only provides a superior product, but their fast delivery and customer satisfaction is matched only by their after sales communications. This is way business should be done. Thanks, Carstickers.
These stickers are better quality then most sites and I don't regret the purchases