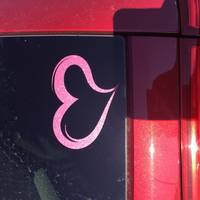 amy's review of Aloha With Tiki Sticker
Just ordered another one but in yellow!
Our Customers Love Us!
Out of 4 Reviews for this Category
I received my stickers very fast and they looked great. Easy to apply and so far so good. I'm very happy I discovered carstickers webpage. They had so much to choose from!!
I was happy with everything you guys had to offer! It was so easy to order and get exactly what I wanted at an affordable price. Thank you!