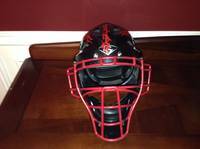 Nicholas's review of Tribal Design Border Sticker
Great experience wil buy again My son loves his catchers gear said "it's bad ass"
Our Customers Love Us!
Out of 21 Reviews for this Category
June 2, 2019
Striking accent to the truck. Needed something to set it apart from all the other Tacomas in town. Tried a lot of vendors over the years and these guys are the best. Customer service is excellent (and fast).
Nov. 20, 2017
I love my car sticker. It was pretty easy to apply, getting the bubbles out was the hard part. Love it. Now I have a car that has personality, not just another silver car. Janet
Sept. 25, 2017
I HAVE NOW HAD 2 ORDERS FROM CAR STICKERS AND BOTH WERE PERFECT . MY STICKERS WERE ALL MIRROR CHROME . I DO NOT USE THEM AT THE MOMENT ON MY CAR BUT USE THEM ON MY SHOWER SCREEN . INTERIOR HOUSE DOORS , TOILET SLIDING DOOR . FRIDGE .. PICTURES WILL ENLIGHTEN YOU . THANK YOU CAR STICKERS FOR A PERFECT PRODUCT . HAVE A PROSPEROUS 2017 18 19 & SO ON ## GIL ##