* Products in preview may not be actual size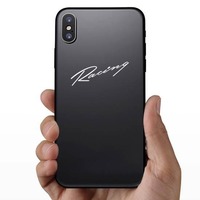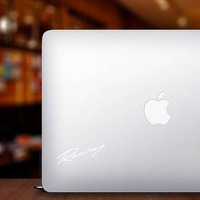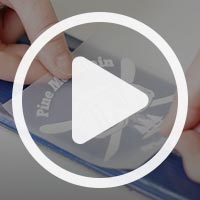 Product ID: 1477
One Color Vinyl Cut Out Racing Sticker. Our Racing stickers are very easy to apply and are designed specifically for outdoor use. Buy your Racing Sticker from Car Stickers!
Lasts up to 5 Years
Weatherproof
Free Lamination
About The Racing Sticker
Racing Sticker is made of the highest quality vinyl material, designed specifically for outdoor use. The one-color design is cut out with extreme precision and maintains a more vibrant color over time than printed stickers. The Racing Sticker can be personalized to your preference color, shape and size. The weatherproof decals last for several years without scratches or fading. Easily apply the Racing Sticker to any smooth, clean surface.
Transfer Stickers
Transfer Stickers are stickers without a background. Order your transfer stickers from carstickers.com!
View Video Library
Our Customers Love Us!
Out of 4 Reviews for this Product
Very good quality decal.Very fast service.Thank you.
I love this sticker. It is a excellent quality and design. The thing that I like this store is available to make any design and many different material. I would like to highly recommend you this store. You can choose or design whatever you want. Thanks.
The design and color are perfect for my windshield. I like very much with the results. It will be my favorite store. Thanks.
I brought a standard sticker and then wanted another one for the otherwise of my car from their website . 6 weeks later the 2nd sticker had not arrived , hence I was told there was a hitch with their system . After a few weeks of emails with several different people all saying different things I get a email saying : we are not able to make the sticker you require . Oddly enough , it was their standard template and only said 'racing' And they had alrwady made one !! Took months to get my money back . Shocking service , dealt with very poorly ..
I'm very sorry to hear that you did not have a good experience with us. I don't know the whole story, but I do know that it takes a while for our shipments to get to other countries due to customs. My records also show that your order was refunded about 3 weeks after your order was placed. That's our standard timeframe to recreate an order or submit a refund due to a shipment not reaching it's destination.