Transfer Stickers
Create a personalized image or logo transfer with our custom transfer stickers and decals. Create yours online today!
* Products in preview may not be actual size
Why Buy From Us
As the leading manufacturer of custom stickers, CarStickers offers a huge library of over 20,000 different designs. We help customers all throughout the United States and internationally to create unique sticker designs, each of which can be ordered as-is or customized with easy to use online tools. We offer over 40 different specialty material types, include free matte or gloss lamination on all orders, and provide superior customer service.
About The Transfer Stickers
One of the most inexpensive ways to advertise your business is by using your own vehicle. That's where our custom transfer stickers come in handy. They are a great way to increase brand awareness of your business or company by advertising wherever you go. They are also the coolest looking stickers or decals that we have. Our transfer decals and stickers allow you to upload your own image and create a custom sticker or decal with a transparent background.
As you can see our transfer stickers create a flawless custom look. It's a great way to display your company logo, business name or even contact info with a seamless, professional look. Instead of spending hundreds of dollars paying for a labeling service, you can easily add your custom transfer sticker onto your vehicle or business front window yourself without breaking the bank.
Our custom vinyl transfer stickers aren't just for businesses though. If you have a really cool image, nickname, brand or phrase that you want to display on your ride, this is the best way to do it. Showcase your favorite design with our transfer decals that will stand out.
*Transfer Stickers Cannot Be Laminated.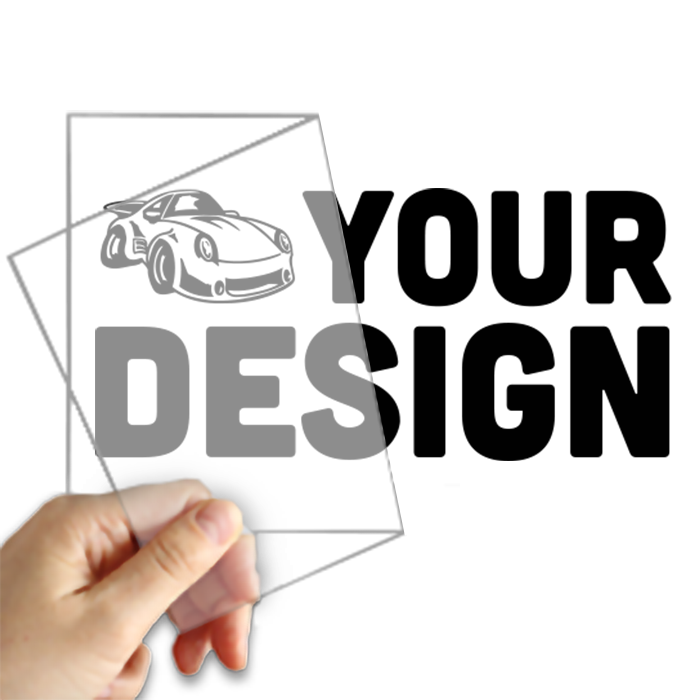 Transfer Stickers Other Customers Have Created
Transfer Stickers
Transfer Stickers are stickers without a background. Order your transfer stickers from carstickers.com!
View Video Library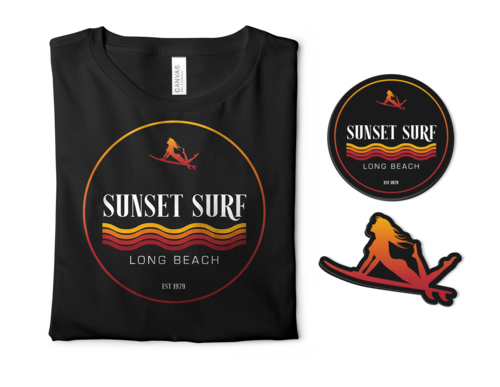 One Design, Multiple Products
Now it's even easier to give your message maximum exposure! Print your business logo on stickers, magnets, and matching tees! If you have a fundraiser or event coming up and you want to offer some giveaways, why not print some custom drink koozies to match your stickers? And if want to make your workplace look more professional, why not get a mouse pad with your business logo printed on it? With the ability to use the same design across multiple product lines, you can order a complete branding package!
View Products
Our Customers Love Us!
Out of 1,645 Reviews for this Product
I've been using Carstickers for my car's business graphics for a couple years now. My recent order had a couple of mistakes. When I brought this to their attention, they acted quickly and resent (expedited shipping) the corrected order. Their stickers are top quality and have lasted a long time on my vehicles. Highly recommended, plus an opportunity to support a local Oregon business.
I love carstickers.comThey always send what I ordered, and the quality of the product is amazing I recommend this company to anyone looking for decals.
My husband loves his new decal! Awesome quality time, came in a good shipping time, easy to get on and can handle all the weather it's a great company great products definitely ordering from y'all again!
stickers are amazing! This is the #rd set of decals I've got from CS but all 3x the quantities get messed up from order to delivery. so other than that spot on! id go higher if my orders came correct the first time lol
Thank you for taking the time to submit a review, but it has been declined as the order was produced and shipped exactly as requested when placing your order.
Fantastic product, very quick shipping and the best price I have ever seen. It turned out perfect. I will be using Carstickers.com again soon.
Historically I've had really great luck with the company and the product. This round revealed a few glitches in their processes but overall still pleased with the product.I needed my decal in two tones but turns out matte isn't an option in a printed sticker which is how they make two/multi-tone stickers. So we tried to do the same file twice, once printed as two-tone and one as full matte. They came in different sizes so they weren't aligned. That said the lines were very crispt and perfect but I will likely try one more order now with two-tone and give up on the matte which is a real shame.Also, as a side note, their website offers 'local pickup' no matter where you are ordering from. There must be a way to be clear that this is ONLY for customers in Bend, OR instead of offering it to any order around the country.