About Us
Founded in 2000 Car Stickers Inc. is proudly self-founded and fueled by a creative, innovative and passionate team. We manage our business with thoughtfulness and intention as we strive to offer the best products and service to those we serve. We desire to do great work while maintaining a stress-free work environment that offers a healthy work life balance. The longevity of our staff members is a testament to the work environment we have built and continue to foster.
Core Values
Our business is based on core pillars that have helped the company grow to be one of the leading suppliers in the industry and a great place to work in Bend. We stand by our core values which files our company culture of working hard while enjoying what we do day in and day out.
Respect - we value each employee and insist on mutual respect company wide
Empowerment - we trust in those we hire and encourage growth & development for all
Integrity - we are honest and transparent at all times
Support - we support all employees both personally and professionally
Teamwork - we believe in the "tackle it together" and shared success
Excellence - we strive to over deliver and "surprise & delight"

Reasons To Stick With Us!
---
Competitive Compensation
Quarterly Paid Profit Sharing
401K
Vacation Time
Excellent Insurance Benefits
Annual Team Outings
A Commitment to Work Life Balance
Core Values
Sales Spiffs & Incentives
Employee Referral Program
Picture The Dream Job - Then Add Cake! Bend Offers The Perfect Lifestyle.
Bend is commonly referred to as an "Adult Disneyland". Located on the eastern edge of the Cascade Range along the glorious Deschutes River - Bend is the gateway for an incredible range of outdoor sports, including mountain biking, fishing, hiking, camping, rock climbing, gold, white-water rafting, skiing & snowboarding, paddle boarding, paragliding and more... Basically, anything you can imagine is possible in beautify Bend. Men's Journal named Bend as one of the 10 Best Places to live and raise a family in the US and it's currently one of the fastest growing cities in America which continues to contribute to new culture and lifestyle expansion. Its all about working hard and playing harder.
Employee Testimonials
Joel
, CXO, Joined 2013
Working at Car Stickers Inc is a fun, creative work environment filled with great people. It's exciting to be a part of a company that continues to grow, inventing new and exciting products to offer to an increasing number of markets. As the company grows I've found that I have grown as well, learning new skill sets and improving existing ones. Car Stickers values its employees, promotes a healthy work/life balance, and rewards hard work.
Alichia
, Production Manager, Joined 2012
I enjoy working for Car Stickers because I enjoy the people that I work with and the person I work for. I would call myself a pretty crafty person, and this job gives me the opportunity to be creative. I also enjoy seeing the different designs that our customers have designed.
Blayze
, CTO, Joined 2017
I enjoy working here because of the amazing people I work with and the great work environment at Car Stickers. It feels rewarding seeing all of our customer's amazing graphics roll out of the printers and know that I played a role in turning their idea into reality. The full size kitchen and snack bar is just icing on the cake.
Meet The Team
Alichia enjoys camping, fishing, and hunting.
Alivia enjoys concerts, camping, and hanging out with friends.
Alyssa enjoys the beach, hiking, and spending time with her daughter.
Amy enjoys cooking, playing the piano, and family bike rides.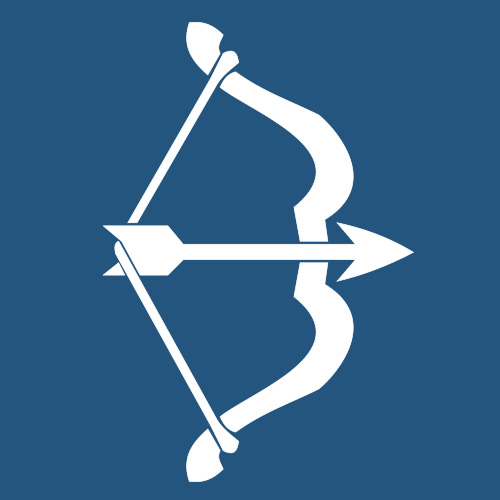 Baily enjoys reading and spending time with family and friends.
Bianca enjoys reading books and creating art.
Blayze enjoys paragliding, ceramics, hiking, and outdoor sports.
Bri enjoys hiking, riding bikes, and camping.
Bridgette enjoys drawing and painting.
Christian enjoys the outdoors, going to the beach, fishing, and hiking.
Cyan enjoys going to concerts, crafting, and hooping.
Danielle has a passion for nature, and enjoys spending time with her family & friends, scuba diving, and going to concerts.
Danielle enjoys camping, hiking, concerts, and festivals.
Davis enjoys drawing, cooking, playing video games, and watching movies like The Lord of the Rings trilogy.
Desirae enjoys baking, hiking, reading, and spending time with her family.
Ellen enjoys killing zombies, invading planets, and painting.
Faron enjoys cycling, SUPing, trail running, and backcountry skiing.
Griffin enjoys swimming, water polo, cooking, hiking, and has traveled to over 20 countries!
Haley enjoys being outdoors with friends.
Jacob enjoys camping, fishing, hiking, and kayaking.
Joel enjoys audiobooks, tiki drinks, pizza, and traveling with his family.
Jordan enjoys hiking, playing D&D, and watching movies.
Kevin enjoys mountain biking, flying, yoga, and spending time with family.
Madison enjoys skiing, traveling, sewing, and quality time with loved ones!
Makayla enjoys camping, floating the river, and being with friends.
Marisol enjoys spending time with family, exploring new places, and nature.
Mona enjoys hanging out with her family, cooking, and being outdoors.
Morgan enjoys nature, wildlife photography, hiking, reading, and puzzles.
Can't find what
you're looking for?
Our Customer Service
Team Is Here To Help