Permanent Adhesive Stickers
Product ID: t1411
Our permanent adhesive white vinyl is intended to be used only when you're looking to achieve a permanent sticker that you do not plan on removing. Custom Permanent Adhesive stickers and labels are ideal for outdoor use as they are weatherproof and can withstand elements like UV rays, rain and snow. They adhere to difficult surfaces like steel containers, dumpsters, steel drums, and more.
* Products in preview may not be actual size
Types of Stickers
Unsure if you should order a Die Cut sticker, a Single-Color Cut-Out Sticker or a multi-Color Cut-Out Sticker? This short video will give you examples and a quick overview on the different sticker types.
View Video Library
Designs Other Customers Have Created
About The Permanent Adhesive Stickers
Print your design on custom permanent adhesive stickers and laminated vinyl decals to make a long-lasting impression on your audience! It's easy to upload your existing design or logo to our website. You can even create a design online with our custom sticker tools, which allow you to add text, colors, artwork, and more right on our site.
Common Uses Include
Warning Labels
Product Identification & Barcodes
Park/Pool Rules & Guidelines
Permanent Labeling
These stickers have a permanent adhesive that will adhere to windows, cars, doors, and even more difficult surfaces like steel containers, dumpsters, steel drums, and more. All of our stickers are made from a durable, weatherproof vinyl material and come with free matte or gloss lamination. This extra layer of protection protects the sticker from harmful UV rays, makes it resistant to scratches, and helps it looking new for up to 5 years!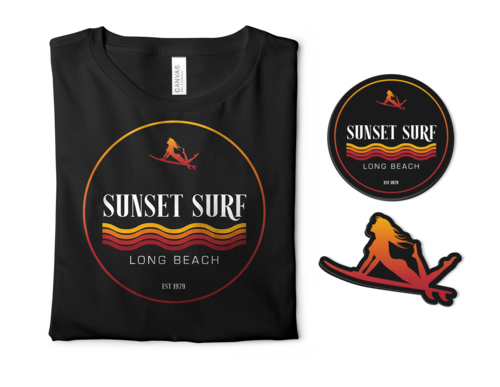 One Design, Multiple Products
Now it's even easier to give your message maximum exposure! Print your business logo on stickers, magnets, and matching tees! If you have a fundraiser or event coming up and you want to offer some giveaways, why not print some custom drink koozies to match your stickers? And if you want to make your workplace look more professional, why not get a mouse pad with your business logo printed on it? With the ability to use the same design across multiple product lines, you can order a complete branding package!
View Products
Our Customers Love Us!
Out of 53 Reviews for this Product
We like our newt sticker! Thank you! Nice quality
These turned out GREAT! It was really hard finding a company that would print under and inch. CarStickers did it! Thanks so much guys!
The permanent adhesive secure and hold fast! I was delighted how fast the products were made and shipped out. Can't wait for the next project
Love these stickers. Great quality with both print and adhesion. Thank you!