Multi-Color Transfer Stickers
Get custom stickers of your design with no borders, no background, in full color! Perfect for logos and branding, these dynamic stickers are unique because we print your graphic in full color and then cut out and remove any vinyl that is not a part of your design. Transfer Tape holds it all together for easy application.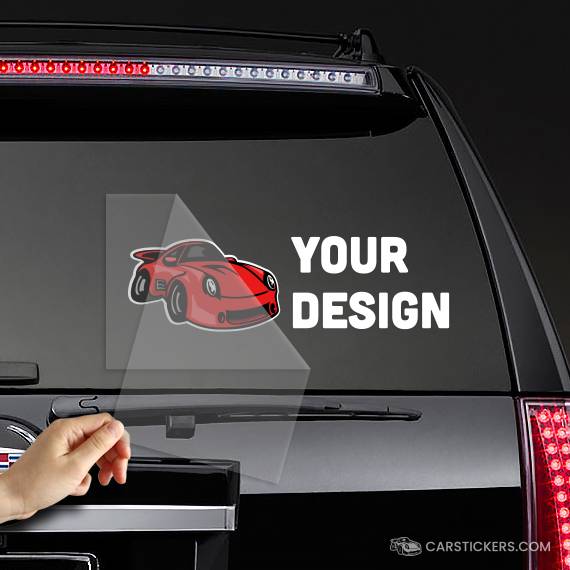 * Products in preview may not be actual size
Why Buy From Us
As the leading manufacturer of custom stickers, CarStickers offers a huge library of over 20,000 different designs. We help customers all throughout the United States and internationally to create unique sticker designs, each of which can be ordered as-is or customized with easy to use online tools. We offer over 40 different specialty material types, include free matte or gloss lamination on all orders, and provide superior customer service.
About The Multi-Color Transfer Stickers
If you're looking for a full-color sticker without any background or border, Multi-Color Transfer Stickers are for you. We print your logo or design in full color on high-quality white vinyl and a precision blade cuts around the sticker's design. Then one of our associates carefully removes the background pieces from the sticker, leaving only the artwork. This process can leave many small stickers, so we top it with a layer of transfer tape to keep everything in place and make application a breeze.
As you can see our multi-color transfer stickers create a flawless custom look. It's a great way to display your full-color company logo, artwork, or custom design with a seamless, professional look. Instead of spending hundreds of dollars paying for a labeling service, you can easily add a multi-color transfer sticker to your vehicle or business storefront yourself without breaking the bank.
Our custom vinyl transfer stickers aren't just for businesses though. If you have a really cool image, nickname, brand or phrase that you want to display on your vehicle, this is the best way to do it. Showcase your favorite design with our multi-color transfer decals today!
*Please note: Due to the way these stickers are produced, Multi-Color Transfer Stickers can not be laminated or have text with a letter height less than a quarter of an inch.
Multi-Color Transfer Stickers Other Customers Have Created
Transfer Stickers
Transfer Stickers are stickers without a background. Order your transfer stickers from carstickers.com!
View Video Library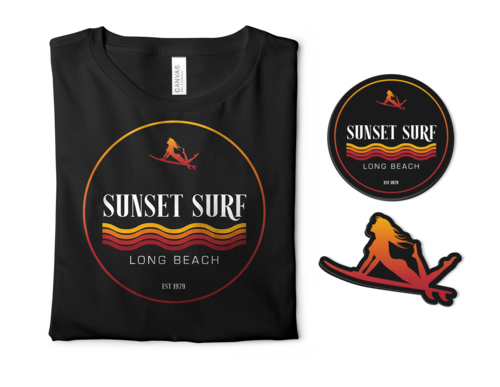 One Design, Multiple Products
Now it's even easier to give your message maximum exposure! Print your business logo on stickers, magnets, and matching tees! If you have a fundraiser or event coming up and you want to offer some giveaways, why not print some custom drink koozies to match your stickers? And if want to make your workplace look more professional, why not get a mouse pad with your business logo printed on it? With the ability to use the same design across multiple product lines, you can order a complete branding package!
View Products
Our Customers Love Us!
Out of 605 Reviews for this Product
The sticker quality is great! It hasn't discolored or peeled yet. Seems to be some good material.Had some issue when applying sticker though. I followed the instructions that come with the sticker, but I butchered the application. Probably because I was working on a curved section of glass, and the instructions are probably meant for more flat surfaces. Luckily I had ordered 2 stickers because I felt like this was going to be the case. For the second attempt I used some application fluid and that made the application so much easier, and the sticker went on without hassle.
Stickers were excellent!!!
Your $5.00 credit has been applied to your account and is immediately available for use. We appreciate your business!
Excellent! Looks great, easy transfer, and impressive at a great price!
I love how the sticker I designed turned out. Exactly like I wanted. Great pricing, fast turnaround. Now I have other family members wanting the same sticker. I'll be ordering more and maybe design some others now that I found a great company to get them from.