Dog Photo Stickers
Product ID: t7702
Custom photo stickers are a fun, creative way to share your favorite photos of your four-legged friends. It's easy! Just upload your photo below and our tool will automatically remove the background. If you want to get creative, use our design tool to remove the background, add text, clipart, and more!
* Products in preview may not be actual size
Custom Photo Stickers
Photo Stickers are fun ways to share your favorite pictures. Create unique stickers from your favorite life moments. Think of all the unique pictures you can turn into photo stickers! And there's no minimum quantity, so select any picture on your phone and create a one-of-a-kind, custom photo sticker today!
View Video Library
About The Dog Photo Stickers
Custom Stickers From Pictures Of Your Dog
Dog Photo stickers are a great way to show off your pup! Our online design tool makes it easy to design your own custom photo stickers. Simply upload an image of your dog and then press the Remove Background button. Our tool will do the rest! Once the background is removed you can add custom text and any other finishing touches to the design.
Custom Photo Stickers from Carstickers.com are the easiest way to make Dog Stickers for your friends and family. Place them anywhere! Perfect for water bottles, cell phones, dog kennels, laptops, and of course, cars. And because they come with a free layer of matte or gloss lamination, these stickers made from photos are weatherproof, scratch-resistant, and won't fade from harmful UV rays.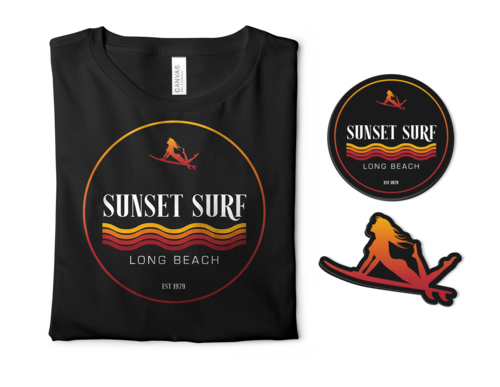 One Design, Multiple Products
Now it's even easier to give your message maximum exposure! Print your business logo on stickers, magnets, and matching tees! If you have a fundraiser or event coming up and you want to offer some giveaways, why not print some custom drink koozies to match your stickers? And if you want to make your workplace look more professional, why not get a mouse pad with your business logo printed on it? With the ability to use the same design across multiple product lines, you can order a complete branding package!
View Products
Our Customers Love Us!
Out of 5 Reviews for this Product
Great stickers and stick to everything. Great quality
Sticker came out perfect of our little puppy! Very good resolution and nice high quality thicker sticker. Easy to peel off and restick if necessary too!
What is there really to say!! Sticker to celebrate your best friend !! Thoughtful and kind carstickers style!!