* Products in preview may not be actual size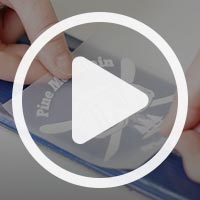 Product ID: 132
Make your car unique with our Hibiscus Flowers Border stickers. This hibiscus flowers border sticker is a single color vinyl cut out that is very easy to apply and will last up to 5 years in both hot and cold climates.
Lasts up to 5 Years
Weatherproof
Free Lamination
About The Hibiscus Flowers Border Sticker
Hibiscus Flowers Border Sticker is made of the highest quality vinyl material, designed specifically for outdoor use. The one-color design is cut out with extreme precision and maintains a more vibrant color over time than printed stickers. The Hibiscus Flowers Border Sticker can be personalized to your preference color, shape and size. The weatherproof decals last for several years without scratches or fading. Easily apply the Hibiscus Flowers Border Sticker to any smooth, clean surface.
Transfer Stickers
Transfer Stickers are stickers without a background. Order your transfer stickers from carstickers.com!
View Video Library
Our Customers Love Us!
Out of 7 Reviews for this Product
Once I figured out your website I was fine. I have already ordered more! Great quailty products. My Scamp trailer is going to be darling and festive.
I ordered these Hawaiian flowers for my kayak and they were shipped and delivered super fast and went on perfect with zero problems! Love them!!!
I LOVE IT! Better than I even expected and so easy to use. Had to wait for good weather to install as I don't have a garage.
I love my stickers thy were just what I was looking for. Perfect. I used them on a boogie board for my Island themed back porch
Overall awesome product! Went on perfectly. I ordered this to personalize a mod razor scooter & helmet (a Christmas present to my daughter). The amount of ideas and colors to choose from was great. I was able to pick something that fit her personality and her favorite color. She absolutely loves it!! I will definitely order more in the future. Thank you.