* Products in preview may not be actual size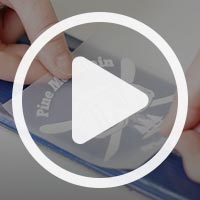 Product ID: 1164
Make your car unique with our Indian with Spear on a Horse stickers. This indian with spear on a horse sticker is a single color vinyl cut out that is very easy to apply and will last up to 5 years in both hot and cold climates.
Lasts up to 5 Years
Weatherproof
Free Lamination
About The Indian With Spear On A Horse Sticker
Indian With Spear On A Horse Sticker is made of the highest quality vinyl material, designed specifically for outdoor use. The one-color design is cut out with extreme precision and maintains a more vibrant color over time than printed stickers. The Indian With Spear On A Horse Sticker can be personalized to your preference color, shape and size. The weatherproof decals last for several years without scratches or fading. Easily apply the Indian With Spear On A Horse Sticker to any smooth, clean surface.
Transfer Stickers
Transfer Stickers are stickers without a background. Order your transfer stickers from carstickers.com!
View Video Library
Our Customers Love Us!
Out of 6 Reviews for this Product
The sticker I picked out was delivered fast. My hubby had no problems putting it on his pickup. Its the center one in this picture. Its nice and big. I love it. The quality is great to. I'm sure it will stay on for several years.
Great sticker, looks awesome.
Excellent quality, perfect sizing, great prices, and super easy to install. I'll definitely be purchasing from carstickers.com again.
I could not be more pleased with the look that these decals put on our canoe. They look SUPER! Excellent job! I paid only $33 for this leaky 1974 Mohawk Fiberglass Canoe. We repaired it and gave it a North American Native look with your art work. Very nice Thanks
I loved the pic. People tell me that it looks nice and where I get it and I tell them carstickers.com
I was very pleased when I received my decals! They looked amazing & add a unique touch to my car. I'm always in search of different decals, ones that noone else has. Ill certainly be getting more in the future!! :)