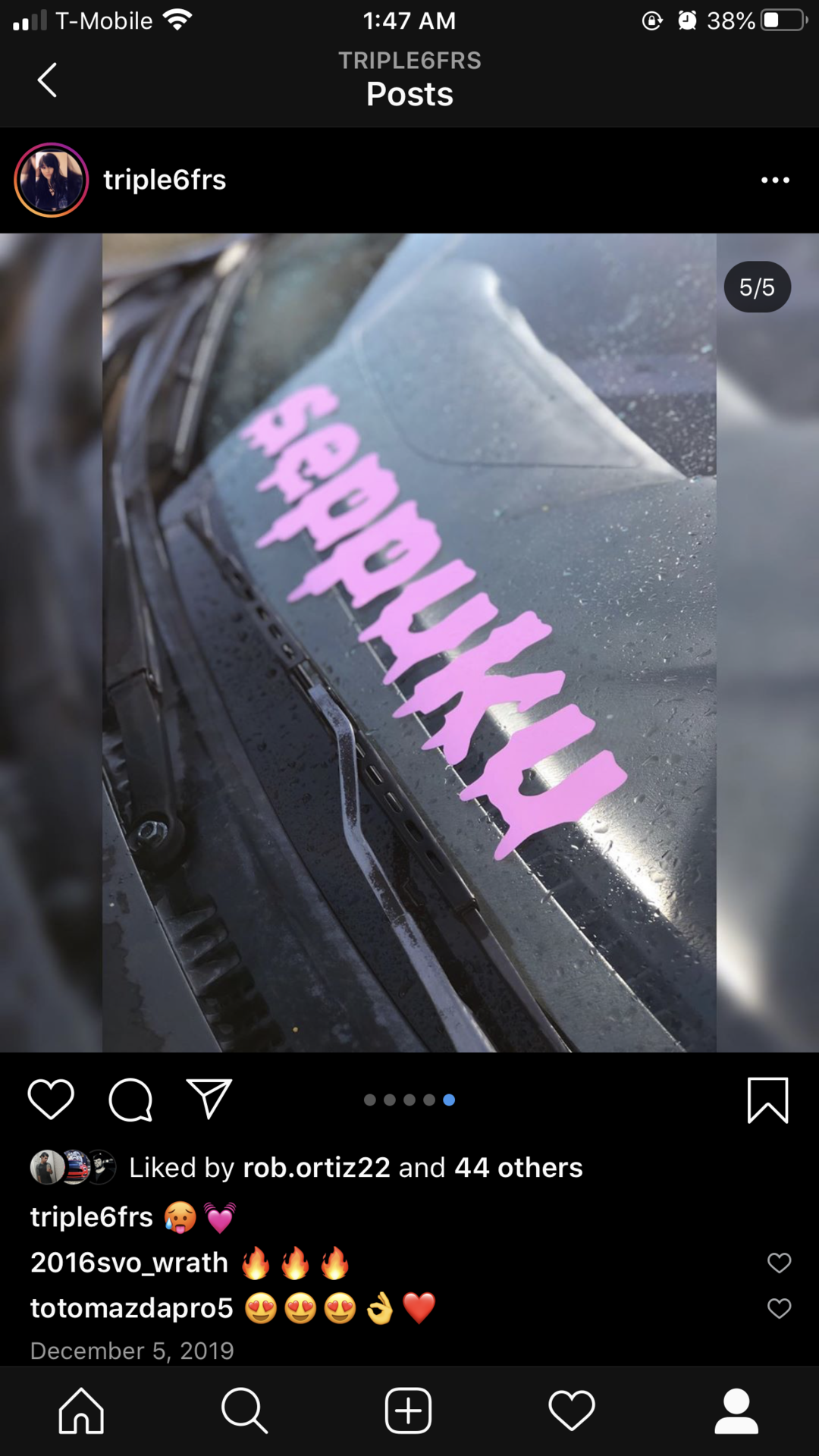 Sarah's review of Windshield Stickers
Ordered this custom sticker for my car because I thought of the design and thought it would look good. Ordered it in pink and it came out perfect. Edges never peeled up even tho I wash my car often, color never faded. Very satisfied with my purchase. Gonna order the exact sticker for my new car but in blue glitter.
Our Customers Love Us!
Out of 7,823 Reviews for this Category
Little bigger then i expected the cops love it but i love it more.. Thanks for the amazing work..
This product looks great and was very easy to put on the car. I would highly recommend to a friend.
I love it! Definitely gonna be buying more.
killer work and fast shipping as always!