Richard's review
Very happy with the quality of the custom cutout sticker I created. It looks as intended and applied well. The price was quite reasonable for what I got. I will spread the word about car stickers.com.
Our Customers Love Us!
Out of 11,664 Reviews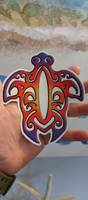 May 30, 2020
Really like that I can choose my quantity... I can order 1 or 2 or 59 if I wanted. The quality is there for sure. Shipping took no time at all... Even with the pandemic delays.
May 6, 2020
We named our RV and the sticker turned out perfectly. The how-to videos were very helpful. I highly recommend Carstickers.
May 1, 2020
Perfect size! Visible but not too huge. I've gotten other similar ones and this is the best size and color.
April 29, 2020
I am a designer for a Mardi Gras krewe and these are a couple of items that I use these stickers on. I have been using stickers for a few years now and just love the convenience of them....just peel and stick!!!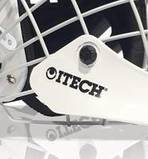 April 23, 2020
These clear stickers make some of the equipment I'm restoring look showroom new.. Love the premium look.