Perforated Film Stickers
Create incredible window graphics with our custom perforated car window film decals! These stickers offer enough print surface area for the custom image to appear solid from the outside, with a subtle opacity. When viewing from inside, the window will appear tinted but will not lose visibility, which make them perfect for vehicles and store fronts! Choose from a 50/50 or 70/30 mesh vinyl for different levels of transparency.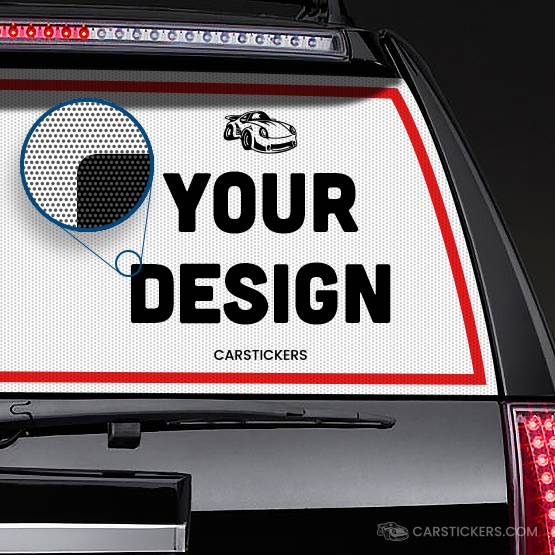 * Products in preview may not be actual size
About The Perforated Film Stickers
Upload your design or create one online to order a high quality perforated film sticker! These custom perforated car window film decals create one-way visibility using a perforated vinyl pattern, which offers enough print surface area for your design to appear solid (with a subtle opacity) when viewing it from the outside. When viewing from inside, the window will appear tinted, but will not lose it's visibility.
Perforated Film is weatherproof, so it can withstand elements like UV rays and rain. It is intended for outdoor application on window and will not leave adhesive residue when removed. Perforated Film comes in both 50/50 and 70/30. The first number in this designation represents the amount of printable space while the second number represents the amount of open (see-through) space. Therefore, a sticker made from Perforated Film at 70/30 has a larger printable area, but less see-through area, than a sticker made from Perforated Film at 50/50.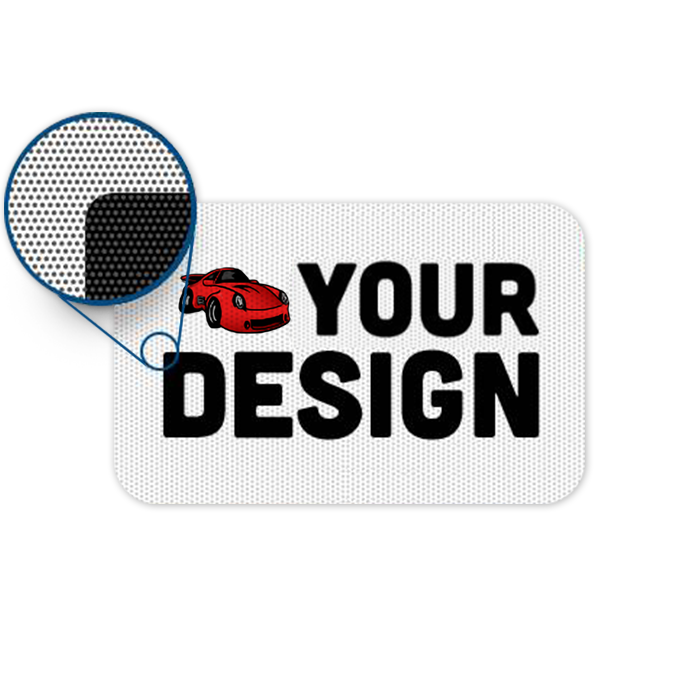 Perforated Film Stickers Other Customers Have Created
Types of Stickers
Unsure if you should order a Die Cut sticker, a Single-Color Cut-Out Sticker or a multi-Color Cut-Out Sticker? This short video will give you examples and a quick overview on the different sticker types.
View Video Library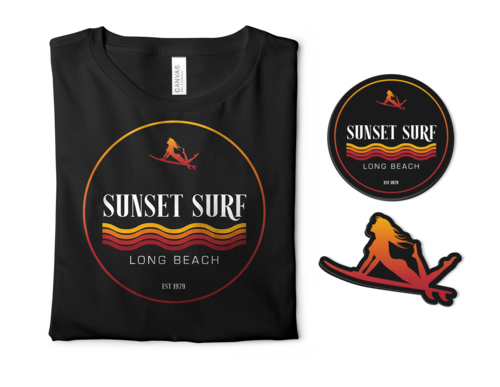 One Design, Multiple Products
Now it's even easier to give your message maximum exposure! Print your business logo on stickers, magnets, and matching tees! If you have a fundraiser or event coming up and you want to offer some giveaways, why not print some custom drink koozies to match your stickers? And if want to make your workplace look more professional, why not get a mouse pad with your business logo printed on it? With the ability to use the same design across multiple product lines, you can order a complete branding package!
View Products
Our Customers Love Us!
Out of 24 Reviews for this Product
5 STARS in every way. Excellent fast service and quality! will order again..
Great job! also fast printing job and delivery.
I wanted to protect the front window of my travel trailer. The folks at Carstickers were very helpful and their ho to video guided my installation. Came out perfect.
My perforated sticker turned out great! The color was vivid and you can tell that the sticker material is good quality.