Custom Koozie
Product ID: t6640
These custom drink koozies are great for BBQs, outdoor events, festivals, and parties! They feature reinforced seam stitching for a snug water bottle, can, or glass bottle fit, and also collapse to fit in a party tote or travel bag. Over 30 colors to choose from! Fits most 12 oz drinks.
* Products in preview may not be actual size
Custom Koozies
At CarStickers.com, you can create a custom koozie (aka stubby holder) to insulate many of your favorite beverages in a bottle or can form. Use our design tool to create promotional koozies, can koozies, wedding koozies, bottle koozies, and other drink koozies.
View Video Library
Designs Other Customers Have Created
About The Custom Koozie
Our custom drink koozies are portable, durable, and collapsible, making them ideal for home, outdoor, or travel use. They feature reinforced seam stitching for a snug fit in most 12 oz drinks, including cans and glass bottles. They also collapse to fit in a travel bag or party tote, making them great for BBQs, camping, fishing, beach picnics, and much more.
Our online design tool makes it easy to add photos, artwork, or business logos to the cooler. Crafted with a thick polyurethane foam, these drink coolers provide insulation to help retain hot or cold drink temperatures, prevents condensation and protect your hands while you're enjoying your favorite beverage.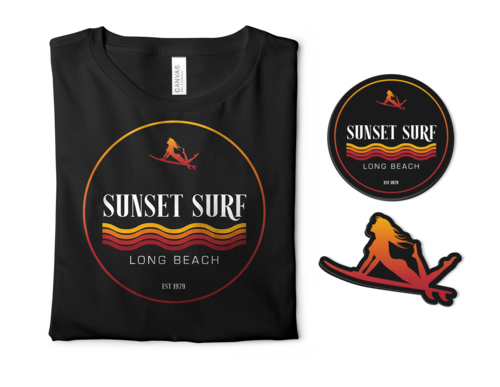 One Design, Multiple Products
Now it's even easier to give your message maximum exposure! Print your business logo on stickers, magnets, and matching tees! If you have a fundraiser or event coming up and you want to offer some giveaways, why not print some custom drink koozies to match your stickers? And if you want to make your workplace look more professional, why not get a mouse pad with your business logo printed on it? With the ability to use the same design across multiple product lines, you can order a complete branding package!
View Products
Our Customers Love Us!
Out of 1 Reviews for this Product
I was excited to see that I could order can coolers that matched my sticker design. These look and work great. Very happy!!!!