Custom Tote Bags
Product ID: t7783
Haul your belongings in a snazzy new custom tote bag! From grocery trips to garage sales, a tote bag is always helpful and seldom goes unused.
* Products in preview may not be actual size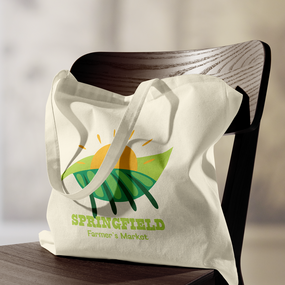 Types of Stickers
Unsure if you should order a Die Cut sticker, a Single-Color Cut-Out Sticker or a multi-Color Cut-Out Sticker? This short video will give you examples and a quick overview on the different sticker types.
View Video Library
About The Custom Tote Bags
We've all been in a situation where we've needed a tote bag before, and it's not a bad idea to have a couple extra lying around. A trip to your yoga class is eased by carrying a change of clothes and your yoga mat in one, while sustainability at the grocery store basically requires one to cut down on plastic and paper bag consumption.
So the question is, what can we do to make the tote bag even better? Easy answer: Custom printing! Our custom tote bags are designed to last and are constructed from the best materials. But the truth is, our printing process will probably outlast the bag itself. We use state-of-the-art printing processes to ensure that your custom tote bags make a lasting impression. Whether you're buying for yourself or as a giveaway to family, friends, or even customers, it's almost sure that everyone will admire your artistic prowess and marvel at their newest favorite tote.
Speaking of giveaways, custom tote bags make a great party favor for guests to carry home with the rest of their goodies as they leave an event such as weddings, mixers, and baby showers — the possibilities are seemingly endless. Get your durable custom tote bag today — your groceries and other odds and ends will thank you!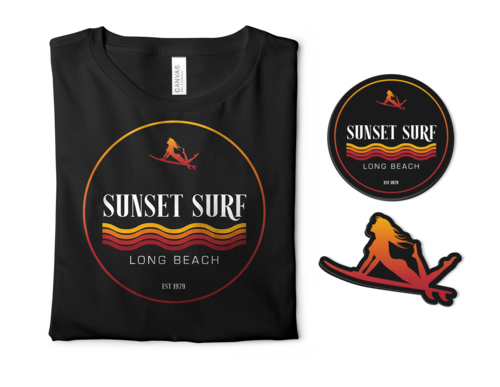 One Design, Multiple Products
Now it's even easier to give your message maximum exposure! Print your business logo on stickers, magnets, and matching tees! If you have a fundraiser or event coming up and you want to offer some giveaways, why not print some custom drink koozies to match your stickers? And if you want to make your workplace look more professional, why not get a mouse pad with your business logo printed on it? With the ability to use the same design across multiple product lines, you can order a complete branding package!
View Products
Our Customers Love Us!
Out of 14,203 Reviews
These clear stickers came out so perfect! Thank you Car Stickers!
This banner is amazing!! The entire process ran very smoothly from getting the exact size I needed to adding my artwork all the way through delivery. We are so happy with this product and have received numerous compliments on it.
Decals come out perfectly to spec and go on smoothly. It's a pleasure working with Carstickers staff, they're very helpful and understanding. They get your order shipped ASAP and are very reliable.
Very good quality decal.Very fast service.Thank you.