Photo Magnets
Product ID: t7795
Make a special memory ever-lasting with a custom-designed photo magnet. High-quality printing + memorable photos = the perfect gift to your friends, family, and refrigerator.
* Products in preview may not be actual size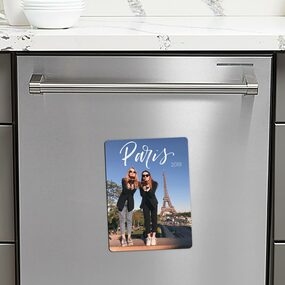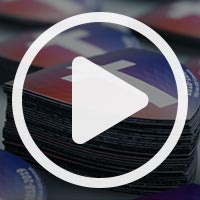 Custom Magnets
Print your image or logo on a magnet! We offer a variety of templates you can customize as well as a collection of pre-made designs. These high-quality magnets are fun, durable, and can keep your message at the forefront of your client's mind.
View Video Library
High Quality Precision Cut Magnets
Magnetic surfaces are often overlooked as one of the best ways to display important information. If you're like most people, your refrigerator already serves as a place to put essential reminders, shopping lists, or that one picture of your niece you've had hanging around for years. With photo magnets, you can take the utility of the magnet and combine it with beautiful rich photo printing.
Photo magnets make an excellent gift for anniversaries, graduations, or as a "just because." With the world going digital, those tangible items we've known for so long are rarer today than ever before. But people love photos, and whenever you can have a captured memory immortalized through printing, you'd be hard-pressed to find someone who won't enjoy it.
But it's not just refrigerators that could use some extra love from a custom printed photo magnet; your filing cabinet at work or the garage toolbox also deserves some of that magnetic pull, too. And that perfect photo, whether romantic or hilarious, deserves a spot somewhere close to you that's both frequented yet unobtrusive.
Do you have an anniversary or other special event coming up? It's always the right time to get a photo magnet printed with a perfect photo they'll love!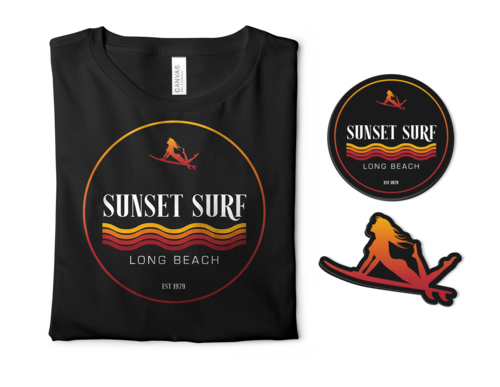 One Design, Multiple Products
Now it's even easier to give your message maximum exposure! Print your business logo on stickers, magnets, and matching tees! If you have a fundraiser or event coming up and you want to offer some giveaways, why not print some custom drink koozies to match your stickers? And if you want to make your workplace look more professional, why not get a mouse pad with your business logo printed on it? With the ability to use the same design across multiple product lines, you can order a complete branding package!
View Products
Our Customers Love Us!
Out of 14,300 Reviews
Similar decal. Very happy with the results. Have a SunFun Florida day!
Perfect size and color. Always done right. Thanks guys
It's perfect! We're always satisfied with your products. They look professional, are durable, and are very easy to create/order. Thank you!
Love our stickers from Carstickers and recommend them to everyone