Photo Magnets
Make a special memory ever-lasting with a custom-designed photo magnet. High-quality printing + memorable photos = the perfect gift to your friends, family, and refrigerator.
* Products in preview may not be actual size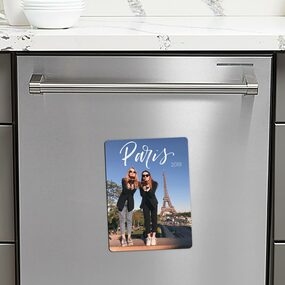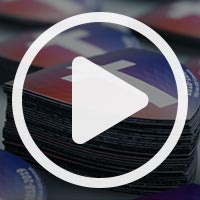 High Quality Precision Cut Magnets
Magnetic surfaces are often overlooked as one of the best ways to display important information. If you're like most people, your refrigerator already serves as a place to put essential reminders, shopping lists, or that one picture of your niece you've had hanging around for years. With photo magnets, you can take the utility of the magnet and combine it with beautiful rich photo printing.
Photo magnets make an excellent gift for anniversaries, graduations, or as a "just because." With the world going digital, those tangible items we've known for so long are rarer today than ever before. But people love photos, and whenever you can have a captured memory immortalized through printing, you'd be hard-pressed to find someone who won't enjoy it.
But it's not just refrigerators that could use some extra love from a custom printed photo magnet; your filing cabinet at work or the garage toolbox also deserves some of that magnetic pull, too. And that perfect photo, whether romantic or hilarious, deserves a spot somewhere close to you that's both frequented yet unobtrusive.
Do you have an anniversary or other special event coming up? It's always the right time to get a photo magnet printed with a perfect photo they'll love!
Custom Magnets
Print your image or logo on a magnet! We offer a variety of templates you can customize as well as a collection of pre-made designs. These high-quality magnets are fun, durable, and can keep your message at the forefront of your client's mind.
View Video Library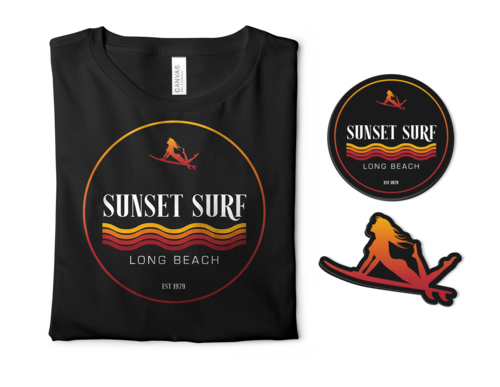 One Design, Multiple Products
Now it's even easier to give your message maximum exposure! Print your business logo on stickers, magnets, and matching tees! If you have a fundraiser or event coming up and you want to offer some giveaways, why not print some custom drink koozies to match your stickers? And if want to make your workplace look more professional, why not get a mouse pad with your business logo printed on it? With the ability to use the same design across multiple product lines, you can order a complete branding package!
View Products
Our Customers Love Us!
Out of 13,984 Reviews
Everyone is so impressed with the quality of these stickers ! Perfectly die cut with my sharp or jagged edges on this funky shaped design. Couldn't be happier
If you've got an ego as large as mine, and you want the kind of eye-catching vehicle that brings constant comments, then CarStickers.com can give you that. From fast food drive-thrus to shopping parking lots, and nearly every place I go, these cosmetic additions pop and draw compliments. The quality of materials is unsurpassed. The precise cutting gives exactly what the site claims. CarStickers.com not only provides a superior product, but their fast delivery and customer satisfaction is matched only by their after sales communications. This is way business should be done. Thanks, Carstickers.
I've been doing business with Carstickers.com for years. I find them extremely professional. Their work ethic and quality is beyond reproach, if you are in the market for high quality vinyl stickers this is your one stop shop. Fast, dependable, professional that's what you'll find at Carstickers.comPowe Taylor
100% what I wanted! Tried 3 other sticker companies with terrible results. Since receiving this order I have ordered again, this time a very tricky reproduction sticker. Again 100% impressed! You won't be dissatisfied, great products and people.
Great sticker quality. I was afraid since i basically found them on google and had not talked to anyone. just uploaded my picture and placed the order. I am glad i did. it turned out to be exactly what i wanted.
The sticker came out perfect and applied to our car without any issues. For the price, convenience, speed at which we got the sticker, and the quality... I'm definitely sending everyone to carstickers.com.