Custom Circle Magnets
Product ID: t627
Branded circle magnets are a fun, creative way to share your business or organization with others. Upload your own logo or use our online design tool to custom create your own circle magnets for business or personal use.
* Products in preview may not be actual size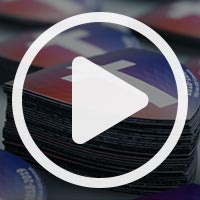 Custom Magnets
Print your image or logo on a magnet! We offer a variety of templates you can customize as well as a collection of pre-made designs. These high-quality magnets are fun, durable, and can keep your message at the forefront of your client's mind.
View Video Library
Designs Other Customers Have Created
About The Custom Round Magnets
Have your own small business or local organization? If so, custom circle magnets are a great way to spread the word about your business and brand. They're fun and creative and make a great gift to give to your customers, friends or local residents. They're perfect for retail stores, local sports teams, non-profit organizations, or even your new band.
With our custom printed circle magnets you can upload your own logo to create a branded magnet or use our online design tool to make your own. The magnets are made with high quality magnet material that can be used indoors and out. These custom circle magnets are perfect as a gift or giveaway and will help spread the word about your company or group.
Round Magnets for Your Car or Fridge
Custom circle magnets can be applied to any smooth, clean magnetic surface and are safe for use on vehicles as they will not damage paint when removed.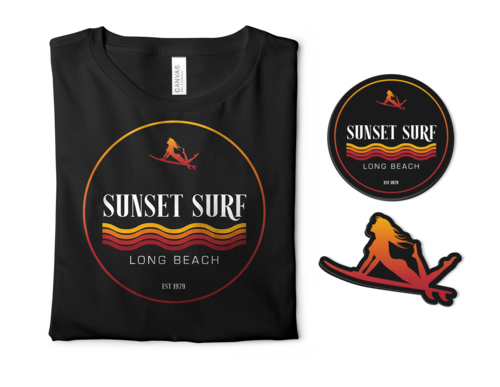 One Design, Multiple Products
Now it's even easier to give your message maximum exposure! Print your business logo on stickers, magnets, and matching tees! If you have a fundraiser or event coming up and you want to offer some giveaways, why not print some custom drink koozies to match your stickers? And if you want to make your workplace look more professional, why not get a mouse pad with your business logo printed on it? With the ability to use the same design across multiple product lines, you can order a complete branding package!
View Products
Our Customers Love Us!
Out of 10 Reviews for this Product
Excellent quality magnet that's pretty strong, would recommend
Fast delivery with a great product. It has been on my car night and day for the last 4 months. Snow, wind, rain, hail, and Highway speeds. It has held up perfectly.
Great service and great quality
The items came out vary good thank you. Jeff Xtreme Cleaners LLC (734) 620-6112
From Tek Experts Columbus: We ordered 3 of these and stuck them to the company van to advertise our new location. They worked out great! There were some doubts because they were large magnets (approx. 2 feet in diameter) and they didn't feel strong enough to hold up. But they did! Not only that, but with all hectic Midwest weather we've had, they stay in place perfectly and are very durable. 5 stars, thanks Carstickers!
Print and material quality was every bit as good as i expected. Very please with the result. Making CarStickers.com our GO-TO vendor for vinyl stickers and magnets, after comparing results and prices from other sources.