Phone Stickers
Product ID: t7793
Design the perfect phone sticker to make a plain, boring cell phone case an eye-catching masterpiece. We're not saying you HAVE to sticker bomb your phone case, but if you do, we'll just nod in silent agreement at the awesomeness.
* Products in preview may not be actual size
Die Cut Stickers
Die Cut stickers feature a precise cut along the edge of the design, which creates a more professional looking sticker or decal. Carstickers.com makes it easy to design your sticker online by allowing you to upload a graphic and add a message, website, or contact information.
View Video Library
About The Phone Stickers
There are currently more cell phones in the world than there are people to hold them. With a quantity that big, there's no shortage of perfectly stickable surfaces waiting for complete and utter customization chaos. But that chaos can be a good thing, especially when it comes to expressing who we are as human beings. And let's face it, that plain old cell phone case is so 2019. From YouTube to TikTok, people everywhere are placing custom-designed phone stickers in various quantities all over their always on-hand devices.
While a small, tastefully curated phone sticker design can help add a little sauce to your phone game, the real creative freedom comes with sticker bombing. Sticker bombing, or slapping, started back in the '80s and quickly became a trendy form of self-expression. Now, that trend has reemerged today with many people choosing to portray that vintage, rebellious look over everything — especially phone cases.
There are many reasons to put a phone stick on your case, but the biggest one is to have that case design that you've always wanted but was never available. The biggest problem with phone cases is that there's rarely a perfect scenario where you can purchase a case you like for the phone you own with a design that truly expresses who you are as an individual. But now, creating a custom phone sticker will do just that.
Ditch the plain, uninspired case and create your very own personalized phone stickers today!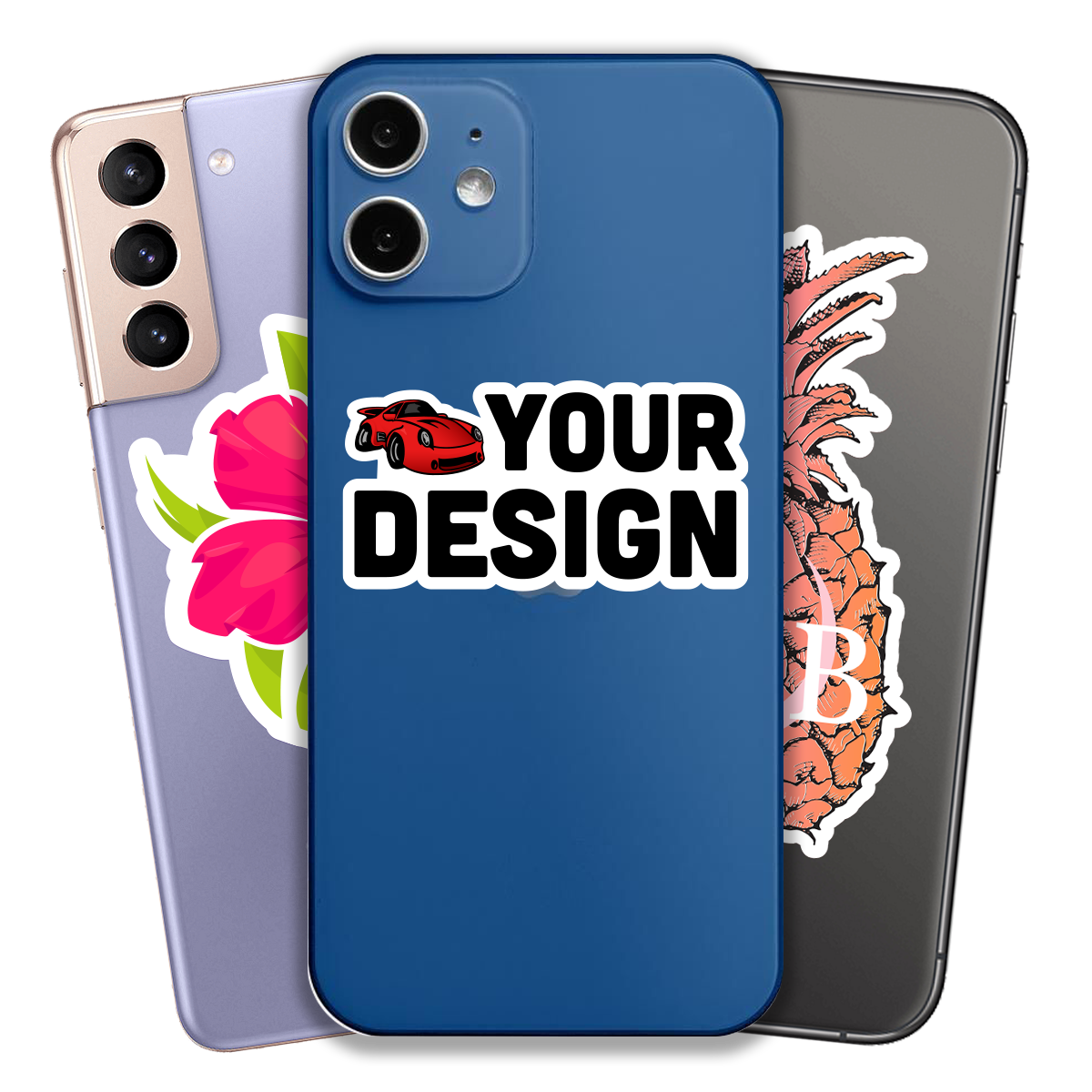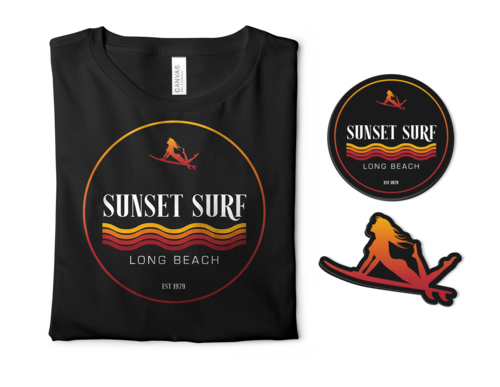 One Design, Multiple Products
Now it's even easier to give your message maximum exposure! Print your business logo on stickers, magnets, and matching tees! If you have a fundraiser or event coming up and you want to offer some giveaways, why not print some custom drink koozies to match your stickers? And if you want to make your workplace look more professional, why not get a mouse pad with your business logo printed on it? With the ability to use the same design across multiple product lines, you can order a complete branding package!
View Products
Our Customers Love Us!
Out of 14,300 Reviews
Similar decal. Very happy with the results. Have a SunFun Florida day!
Perfect size and color. Always done right. Thanks guys
It's perfect! We're always satisfied with your products. They look professional, are durable, and are very easy to create/order. Thank you!
Love our stickers from Carstickers and recommend them to everyone