Stickers for Your Hydro Flask
Create custom stickers for your Hydro Flask or water bottle! Each high-quality vinyl sticker includes a free layer of lamination, which makes them waterproof, dishwasher safe, and scratch-resistant. You can easily add your own artwork, logo, or image using our online design tool! Water bottles last a long time, your stickers should too!
* Products in preview may not be actual size
Why Buy From Us
As the leading manufacturer of custom stickers, CarStickers offers a huge library of over 20,000 different designs. We help customers all throughout the United States and internationally to create unique sticker designs, each of which can be ordered as-is or customized with easy to use online tools. We offer over 40 different specialty material types, include free matte or gloss lamination on all orders, and provide superior customer service.
About The Stickers for Your Hydro Flask
Everyone should have a reusable water bottle. It helps you stay hydrated and helps the environment by reducing the use of plastic bottles in landfills. Custom stickers for Hydro Flasks are a great way to personalize your water bottle and set it apart from your friends. Our stickers are made from high-quality vinyl that lasts for up to five years and won't fall off. Our water bottle stickers are waterproof and dishwasher safe.
Custom stickers for water bottles can easily be personalized using our online design tool. You can upload your favorite photos and remove the background. Add text and personalize the fonts and colors. Choose your favorite artwork from our huge library of clipart from artists all over the world. At carstickers.com, it's easy to create the perfect hydroflask sticker for your water bottle.
Water Bottle Stickers
Promote your brand or show off your style with water bottle stickers. Search through 50,000 sticker designs or create your own with our custom design tool! Stickers are a great way to add personality to any cup, tumbler, hydroflask, or water bottle! Our stickers are weatherproof, scratch-resistant, and won't fade in the sun. Find your water bottle sticker today at carstickers.com!
View Video Library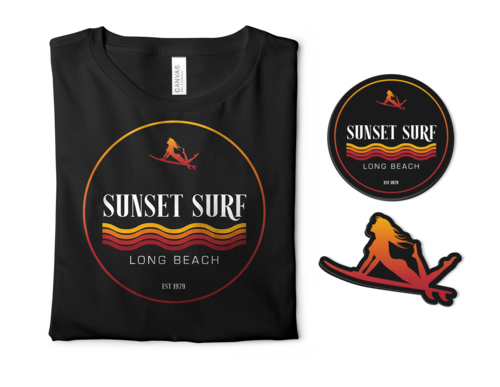 One Design, Multiple Products
Now it's even easier to give your message maximum exposure! Print your business logo on stickers, magnets, and matching tees! If you have a fundraiser or event coming up and you want to offer some giveaways, why not print some custom drink koozies to match your stickers? And if want to make your workplace look more professional, why not get a mouse pad with your business logo printed on it? With the ability to use the same design across multiple product lines, you can order a complete branding package!
View Products
Our Customers Love Us!
Out of 18 Reviews for this Product
High Quality StickerFast shipping Responds quickly
The colors and fine details came out perfect and the vinyl is very durable, would definitely recommend!
These stickers came out perfectly! The vinyl is very durable and the print came out crisp and clear. I gave a lot of these to my friends and family and I love seeing them stuck to water bottles and computers. Would definitely recommend!
Wow! These sticker are amazing. I purchased them for the 8th grade students at my daughter's school, and now I need to order more for the parents. Such a fun way to celebrate this milestone year. Great quality, terrific customer service and quick delivery too.Thank you!!!
Car Stickers did a great job, not only this sticker but on all the stickers I have ordered from you. All of them have come out looking great and the color excellent. I plan ordering more in the future. Thanks for a great product at a great price.
Love, love, love these stickers. Great quality and I'll continue to order from Car Stickers!