Camouflage Transfer Stickers
Order custom camouflage transfer stickers from carstickers.com! Upload your design or create one online. Your custom design is cut directly out of our laminated camouflage vinyl and then the background is removed. These camo decals ensure years of durability as they ride with you to your favorite hunting spot. Available in four camouflage colors. Order today!
* Products in preview may not be actual size
Why Buy From Us
As the leading manufacturer of custom stickers, CarStickers offers a huge library of over 20,000 different designs. We help customers all throughout the United States and internationally to create unique sticker designs, each of which can be ordered as-is or customized with easy to use online tools. We offer over 40 different specialty material types, include free matte or gloss lamination on all orders, and provide superior customer service.
About The Camouflage Transfer Stickers
Easily stand out from the crowd with these camouflage transfer stickers that will catch everyone's eye. One of the most inexpensive ways to advertise your business is by using your own vehicle. That's where our custom transfer camo stickers come in handy. They are a great way to increase brand awareness of your business or company by advertising wherever you go. They are also the coolest looking stickers or decals that we have. Our transfer decals and stickers allow you to upload your own image and create a custom sticker or decal without a background.
As you can see our camouflage transfer stickers create a flawless custom look. It's a great way to display your company logo, business name or even contact info with an outdoor camouflage design. Our custom vinyl transfer stickers aren't just for businesses though. If you have a really cool outdoor image, nickname, design, brand, or phrase that you want to display on your ride, this is the best way to do it. Showcase your favorite design with our camouflage transfer decals - they are guaranteed to stand out.
Transfer Stickers
Transfer Stickers are stickers without a background. Order your transfer stickers from carstickers.com!
View Video Library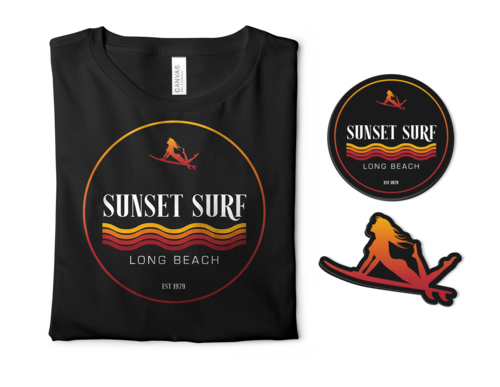 One Design, Multiple Products
Now it's even easier to give your message maximum exposure! Print your business logo on stickers, magnets, and matching tees! If you have a fundraiser or event coming up and you want to offer some giveaways, why not print some custom drink koozies to match your stickers? And if want to make your workplace look more professional, why not get a mouse pad with your business logo printed on it? With the ability to use the same design across multiple product lines, you can order a complete branding package!
View Products
Our Customers Love Us!
Out of 12,802 Reviews
Very happy with my stickers, best prices I found so far on internet, already ordered hundreds more.
Love the ease of your website and the product that I receive for the prices you are charging! These stickers are so popular among my demographic that I have reordered more!!
The permits came out perfect and professional. Our client is truly satisfied. As employees register for their specific parking permit, they receive an email with the picture I've attached letting them know their permit is ready for pick-up. Thank you for allowing such a smooth and quick process.
Fast shipping great quality
What better way to show your support for a cause than a colorful car window sticker. I ordered these for my cancer support group, and they came out even better than I imagined. After 1 year, my car sticker is a bright and vibrant as when I applied it. This was order #2 for us. They came quickly. I'll definitely do another order when my stock is running low.
I have an elephant themed bathroom and I put these stickers on my toothpaste holder and soap dispenser. They are a great addition to the bathroom