Custom Stencil Stickers
Product ID: t776
Forget trying to hold your stencil in place while you paint. Just use our custom stencil stickers! Each stencil sticker is good for one use, is semi-transparent so it's easy to position, and will stay in place until you're done and ready to remove it. Design your own stencil online today!
* Products in preview may not be actual size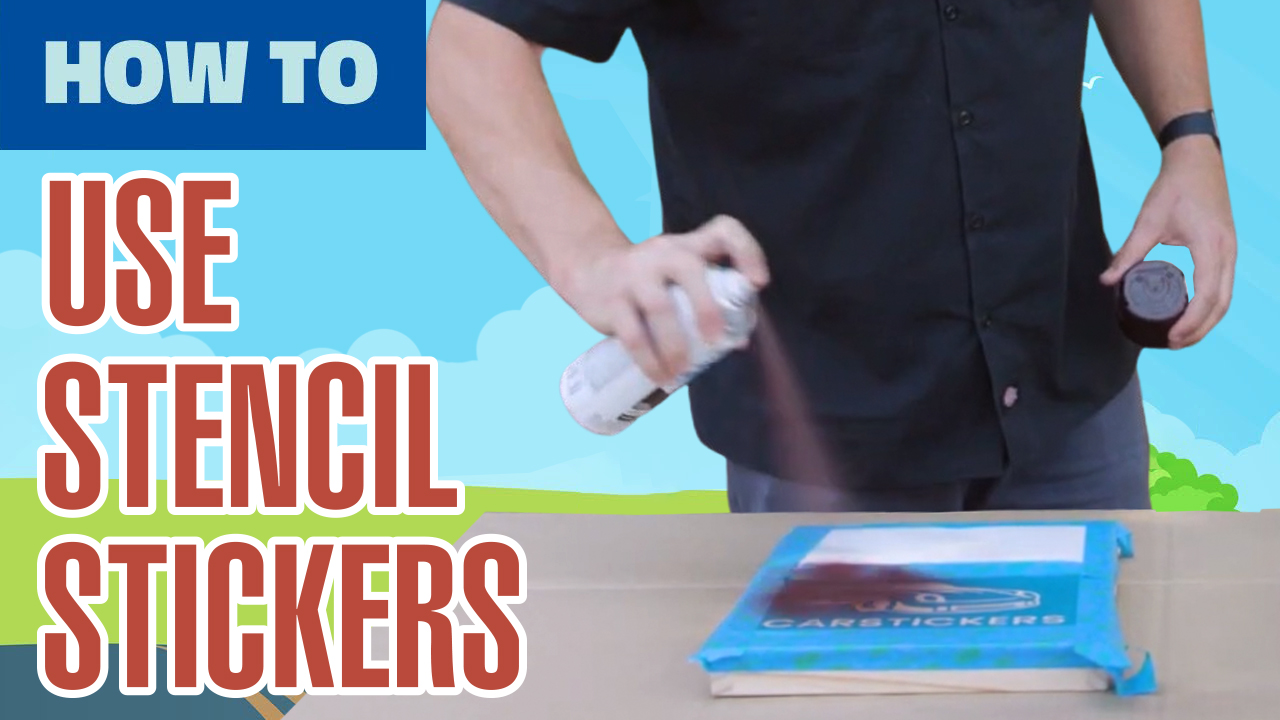 How To Apply Custom Stencils Stickers for Painting
Learn how to apply a custom stencil with a light, low-tac adhesive designed to prevent paint bleed. A tutorial for those sick of making stencils from tape, cardboard, paper, or other difficult materials. Custom stencils that don't bleed paint are a great solution for crafts and DIY projects. Custom stencil stickers are easy to use and even easier to order! All you have to do is upload your image and we will create a custom stencil sticker out of low-tac adhesive material.
View Video Library
About The Custom Stencil Stickers
Are you an artistic person? Whether you are or aren't, using custom stencils allows you to create creative and artistic art easily and quickly. They are a great way to paint custom lettering, floral designs, logos and symbols, or whatever else that you desire. Often used for events, store and shop décor, or even equipment and personal property. Whatever the case may be, stencils are a creative way to add an artistic look to just about anything.
For your next project, stencil stickers are the way to go. If you've ever used stencils in the past, you probably know how difficult they can be to get right. Many people, when using custom stencils, will try taping the stencil down or commissioning a friend to hold the stencil in place while they paint. This can be extremely cumbersome and difficult – especially if you're using the stencil on a vertical surface. There's no need for all that hassle with our custom stencil stickers.
Using our stencil stickers you can simply upload your stencil design and we'll create an easy-to-use stencil sticker that can adhere to most surfaces. This negates having to continually hold the stencil in place throughout the entire process, making it easier and quicker. Our stencil stickers use a low-tack, water-based adhesive that is easy to apply and easy to remove. They're made with semi-transparent vinyl material so they're easy to place in the right spot every time.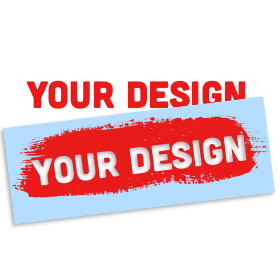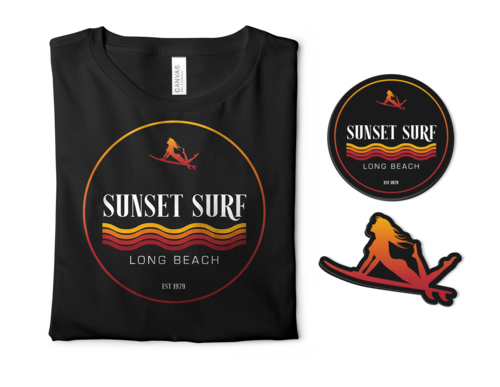 One Design, Multiple Products
Now it's even easier to give your message maximum exposure! Print your business logo on stickers, magnets, and matching tees! If you have a fundraiser or event coming up and you want to offer some giveaways, why not print some custom drink koozies to match your stickers? And if you want to make your workplace look more professional, why not get a mouse pad with your business logo printed on it? With the ability to use the same design across multiple product lines, you can order a complete branding package!
View Products
Our Customers Love Us!
Out of 6 Reviews for this Product
Excellent product. I am looking forward to having classes and will be ordering this again in the very near future. The bleed through was on my end - I used the stencil twice and did not use Mod Podge. The 1st time I used the stencil there was no bleed through. Well worth the money. Thanks
After designing the graphics for my cornhole board, I chose carstickers.com to create my stencil since they have an actual stencil product.I have not used them before and when your staining cornhole boards you only get one shot else your in trouble. The product worked perfectly and while a bit harder to apply than just regular vinyl, it was not an issue and the lines have less build up due to the thickness of the stencil material.
This was my first time using a stencil on a car. I followed a YouTube tutorial to make sure I did it correctly. This worked great! The lettering on the car is nice and crisp with no bleeds or runs in the paint.
The sticker was used to help paint an old looking sign I made from my hometown. The sticker worked performed well and let me create what I wanted. I submitted an AI file to them and I got the sticker at my house about two weeks later. I'm hoping to create another sign using the same sticker method to paint the words.