Birthdays are one of the most celebrated holidays! We love celebrating the day a loved one, family member or friend was brought into this world. We also love the feeling of being celebrated. Birthdays mark the day we started our journey in this world but they also hold certain significance as we get older.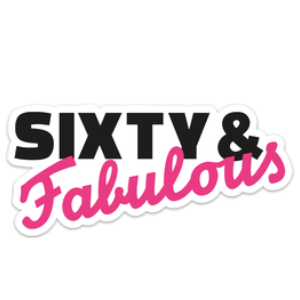 Whether you're celebrating a baby's first birthday, your dad's fiftieth, your twenty-first or friends thirtieth birthday, carstickers.com has recently added a Milestone Birthday Car Stickers and Decals Category to our website! We want to ensure that you can celebrate each and every one of these significant birthdays with the best quality designs that are specific to each age. We've carefully selected numerous options that are fun, unique and beautiful. Throw the best themed birthday and make the person being celebrated feel truly special and excited for the next year.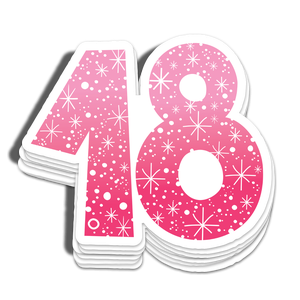 Most people remember their sweet sixteen or their eighteenth birthdays because these are the years where we start entering adulthood and with age comes certain responsibilities! We can drive now, vote for our next President, we're getting our first jobs and starting to think of after high school; the next chapter in our lives. This is an exciting time in people's lives, and also those around them. These birthdays are special and celebrating them has become a certain tradition.
Maybe you're throwing a twenty-first birthday party? Whether you're heading to Vegas or celebrating from home, these decals will add the perfect decorative touch to make your party feel full of life. We have stickers and decals ranging from mylar number balloons, confetti and intricate designs, numbered birthday candles, and cakes. Celebrate the big day with our stickers and decals! Perfect for decorations, cards, gifts, and more, our stickers are printed on durable, high-quality vinyl material that will last up to 5 years. Don't miss out on adding this fun touch to any birthday party, head over to our Milestone Birthday Car Stickers and Decals Category to browse for yourself!